via
Zaxy.com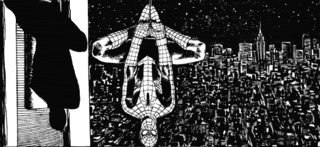 You all may have heard of Mr. Cameron's most recent movie,
Ferngully
Avatar
, but it looks like he's had something else in the works for a while.
Spiderman.
Back in 1992 (right after Terminator 2 and before True Lies came out), he put together a scriptment for Spiderman, which first page reads almost like a film noir. He was considered to direct, but when he stepped out of the project, David Koepp (the screenwriter) used the scriptment to help him create his first draft of the film.
With talk of the Spiderman reboot, I would have liked to see James Cameron's take on this. Especially with the potential effects he could bring to the film with the success of Avatar.
What would you think about a James Cameron Spiderman?
[Click
here
to view the blog post]